Pro Courier On-line Web Services





Enter and track your orders with just a few clicks!
Our on-line services were designed with our customers needs in mind.
It's fast, intuitive, and most orders can be entered with just four or five
clicks of your mouse. The same is true for tracking your orders.

We wanted to provide our customers who wished to access our services
over the Internet with the same fast speed and order accuracy that they have
come to expect and rely on when contacting us by phone. We have met
this goal with the introduction of our Pro Courier On-Line Web Services.

If you wish to begin using our On-Line Web Services...
We can have you up and on-line with us within a few minutes.
Contact us by calling (763) 571-8811, or if you wish, by using one
of the e-mail links below.

Ed: Ed@ProCourierInc.com
Sam:: Sam@ProCourierInc.com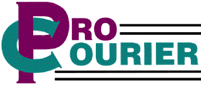 Pro Courier On-line Web Services
are available during our standard business hours of
Monday through Friday from 6:00am to 5:00pm

Of course, you can still continue to reach us by phone
to place a delivery order during off-line times.

Are you already setup for using our On-Line Web Services?